Zero Observations
We are delighted to announce that our Fire Company, Cannon Fire Protection has passed it's SP203 and SP206 re-audit this week with zero observations!
Cannon were awarded the BAFE (British Approvals for Fire Equipment) scheme certificate for kitchen fire suppression systems last Spring 2021. The new scheme (SP206) was originally set up in 2018 by BAFE as a means of verifying the competency of companies who install and maintain commercial kitchen fire suppression systems.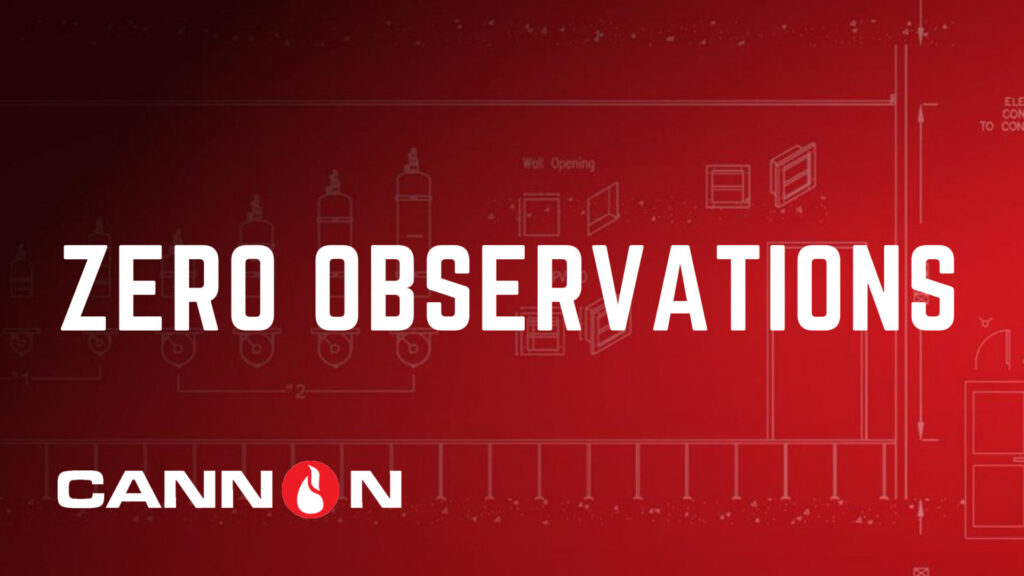 Kitchen Fire Suppression Systems
BAFE
say: If you require to equip your commercial kitchen with a kitchen fire suppression system BAFE strongly recommends using an appropriately Third Party Certificated provider. Once installed, it will be a legal requirement to ensure the system is maintained appropriately, so it remains ready to activate accordingly in an event of a fire. As the person or team appointed responsible for fire safety in your commercial kitchen, it is important to demonstrate you have acted with due diligence to source a quality provider for these works. By specifying an appropriately Third Party Certificated provider you can be confident you have acted responsibly. BAFE operate a Scheme called 
BAFE SP206
 which covers 
Kitchen Fire Protection Systems
. This Scheme exists to deliver quality, independent evidence that providers are competent to deliver 
design
, 
installation
, 
commissioning
, 
maintenance
 and 
recharge
 services for your kitchen fire suppression system.
Hospitality Industry
Fire industry/insurance data reveals food and drink related fires are statistically the third most likely cause of large fires, also accounting for nearly 10% of all large loss fires. Fires involving restaurants and cafes represent some 42% of all fires within the food and drink sector put together.
BAFE's new scheme has been developed to provide end users of kitchen equipment with the confidence and peace of mind that their kitchen fire suppression systems have been installed and/or maintained by a provider who has been independently assessed for their competency. The certification scheme covers the design, installation, commissioning, recharge and maintenance of kitchen fire suppression or protection systems.
The BAFE Kitchen Fire Protection Systems Scheme (SP206)
 observes best practice including LPS 1223 (fixed fire extinguishing systems for catering equipment) and the UL 300 (Fire Testing of Fire Extinguishing Systems for Protection of Commercial Cooking Equipment) Approval Standards.
BSI
, who carried out the surveillance audit on behalf of BAFE, went through all our processes for installation and maintenance from quotation to final commissioning and all stages in between. They also did a full audit of our quality management system.
"Achieving zero nonconformities across both our BAFE SP203-3 and SP206 audits demonstrates our teams continued capability, diligence and attention to detail to their work and shows our commitment to ensuring our clients systems are fully compliant and protecting their people and properties." Peter Holland – Group Technical Director
We are on the BAFE Register
Find out more about Cannon Fire's certified kitchen fire suppression systems 
here
 or call us on 
01623 860685
www.cannonfire.co.uk
About BAFE
BAFE
 is a UK independent registration body for third party certified fire protection companies, helping competent companies and people requiring fire protection services to connect. The companies range from large national corporations to local businesses, linked by their commitment to high-quality standard.
About Cannon Fire Protection
With over 30 years of experience, Cannon Fire Protection has developed an excellent reputation within the fire protection industry throughout the United Kingdom and Europe. Independent auditing of our quality management systems, contracting and service operations ensures the very best provision of support in our sector.