Industrial
Industrial: (adjective) This category ranges from smaller properties, often called "Flex" or "R&D" properties, to larger office service or office warehouse properties to the very large "big box" industrial properties. In most cases, these businesses are not open to the public and are conducting "Business to Businesses," operations. E.G. Farms, Factories, warehouses, data centre, assembly lines.
At APG we understand the problems faced by industrial businesses as most of our companies across the group would come into this category and when in more of an industrial/commercial environment it is easy to ignore certain threats.
As they don't 'feel relevant' or business owners decided they are not affected by certain crimes e.g. robbery due to a remote rural local or fire because there is no flammable present.
 Alarm Response & Key Holding (ARK)
Weekly Bell Testing (ARK)
Mobile Patrols (ARK)
Rising Bollards (BGB)
Speed Lanes (BGB)
Sliding Gates (BGB)
Bi-Fold Gates (BGB)
Rising Barriers (BGB)
Turnstiles (BGB)
Swing Gates (BGB)
Garage Door (BGB)
Road Blockers (BGB)
Install (BGB)
Repair (BGB)
Gate Safety (BGB)
Service (BGB)
Maintenance (BGB)
Gas suppression (Cannon)
Fire Suppression (Cannon)
Reactive CCTV Monitoring (VRC)
iLocate (VRC)
Call handling (VRC)
Industrial sized needs & ARK
ARK's customers in the industrial sector often use the Alarm Response & Key Holding service, with alarms being activated in large remote areas it isn't always convenient or safe for the business owner to attend.
Additionally, the Weekly Bell Testing is another popular service, as customers often have multiple sites and multiple buildings which have their own intruder/fire alarms and it is critical that all systems are 100% operational at all times.
Mobile Patrols are another important service in this sector to be used as required the benefit of this not only is your business. You send the message that  "Someone is here 24/7." This is a huge deterrent when coupled with CCTV.

ARK Alarm Response & Keyholding
Alarm Response & Keyholding specialise in providing professional keyholding and alarm response services across the UK to secure your home or business and ensure the safety of your family and staff.
Visit ARK Page
Industrial sized needs & BGB
BGB can supply all forms of perimeter solution, whether you need external railing/fencing. BGB  can supply any number of different style gates.
These products are great for securing the site and when things such as RFID Rising Barriers ensuring that only authorized people are able to access the site.

BGB Boundary Gate and Barrier
Boundary Gate and Barrier Contracts are experts in all forms of Perimeter Security. With national installation and service capabilities, Boundary Gate and Barrier Contracts provides our customers with a one-stop gate and barrier solution.
Visit BGB Page
Industrial sized needs & Cannon
Something that our industrial warehouse customers use is Cannon's gas suppression which will protect servers and other electrical equipment.
Without this protection, these important servers would be vulnerable and the data being stored on them risk being lost. 
Additionally, we install and maintain Ansul R102 Kitchen Systems equipment to these businesses which protect from a kitchen fire.

Cannon Fire Protection
With over 30 years experience, Cannon Fire Protection has developed an excellent reputation within the fire protection industry throughout the United Kingdom and Europe. 
Visit Cannon Page
Industrial sized needs & VRC
VRC supply a number of services to various industrial businesses such as Reactive CCTV Monitoring. Which can issue responses automatically, using advanced video analytics and motion detection. We can respond in an instant to incidents on your site giving audio warnings and requesting police response when required.
The iLocate service is also popular with these types of businesses, the benefit is being able to remotely track important assets whether it was company vehicles or equipment. So in the event of a robbery and the asset was to go missing its location can be identified remotely with the push of a button, then steps can be taken to ensure the property is recovered.
Another popular service is 24/7 365 Live Monitoring which can be set up to cover the whole business or just specific areas that are higher risk.
Finally, VRC can supply Call handling which ensures your customers always get through to your business, even out of hours.

VRC Video Receiving Centre
For over 10 years we have been offering bespoke monitoring solutions to protect people, property and peace of mind across the UK and Ireland. From our state of the art, Remote Video Response Centre (RVRC) in Yate, our highly experienced team work night and day to ensure your people and property are protected.
Visit VRC Page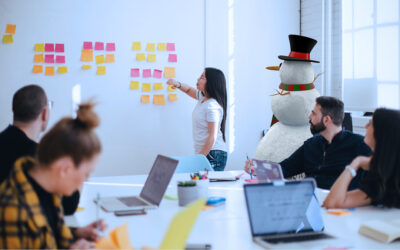 How Should Businesses Prepare for the Challenges of Winter? Winter can disrupt trading, damage premises and increase risk of injury to staff and the public. In the colder months, people are more likely to be admitted to hospital, the average bed occupancy increased by...